Environmental and Experimental Biology
Environmental and Experimental Biology is an international print/electronic journal published four times a year, owned by a non-profit-making government-funded university. Original research papers covering all aspects of modern biology are welcome. The EEB publishes original articles, brief communications and reviews. Founded in 2003 as Acta Universitatis Latviensis ser. Biology, since 2010 EEB.
Publication is free of charge.
Featured Content
Daffalla H.M., lsheikh A.M., Ali H.A., Khalfala M.M. 2016. In vitro seed germination and node culture of the nutraceutical plant Grewia tenax. Environmental and Experimental Biology 14: 75–81.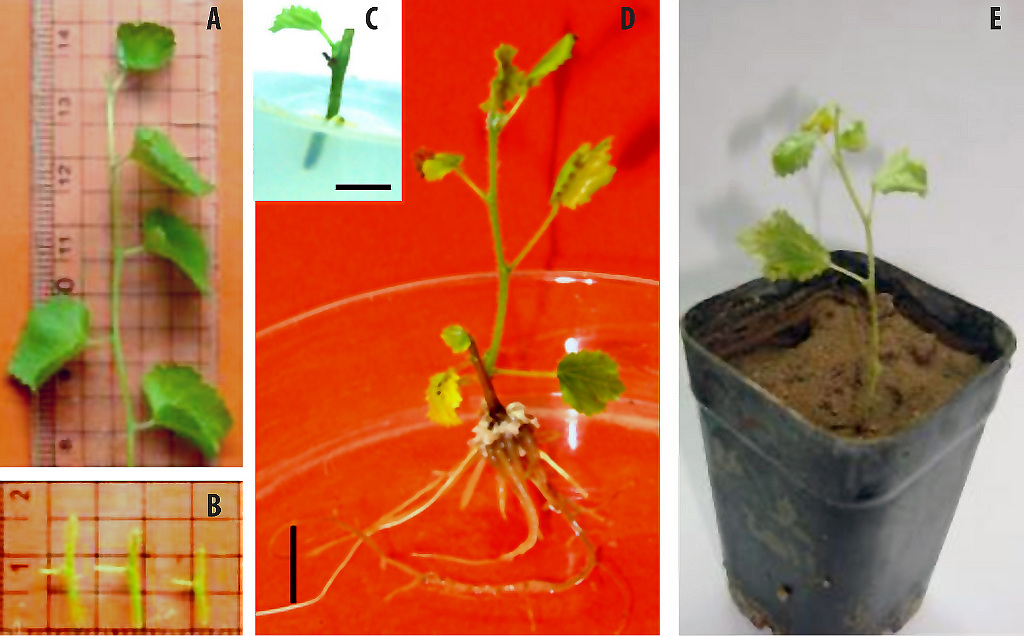 Micropropagation of G. tenax. A, 14-days-old seedling used for isolation of explants. B, isolated node explants (1.0 to 1.5 cm) used for initiation of culture. C, uninodal explant developed one shoot after 6 days of culture (bar = 0.5 cm). D, G. tenax plants after 20 days of culture in MS basal medium (bar = 1.0 cm). E, acclimatized plants under greenhouse conditions.
EEB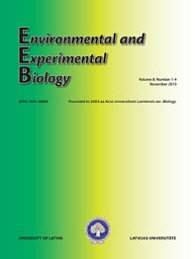 Editor-in-Chief
Prof. Gederts Ievinsh


Published by
University of Latvia

For Authors
Indexing