Environmental and Experimental Biology
Environmental and Experimental Biology is an international print/electronic journal published four times a year, owned by a non-profit-making government-funded university. Original research papers covering all aspects of modern biology are welcome. The EEB publishes original articles, brief communications and reviews. Founded in 2003 as Acta Universitatis Latviensis ser. Biology, since 2010 EEB.
Publication is free of charge.
Featured Content
Limane A., Saadoun N. 2022. Taxonomic diversity and morphological types of arbuscular mycorrhizal fungal communities symbiotic with Atlas pistachio along an aridity gradient in Algeria. Environmental and Experimental Biology 20: 119–126.
DOI: 10.22364/eeb.20.12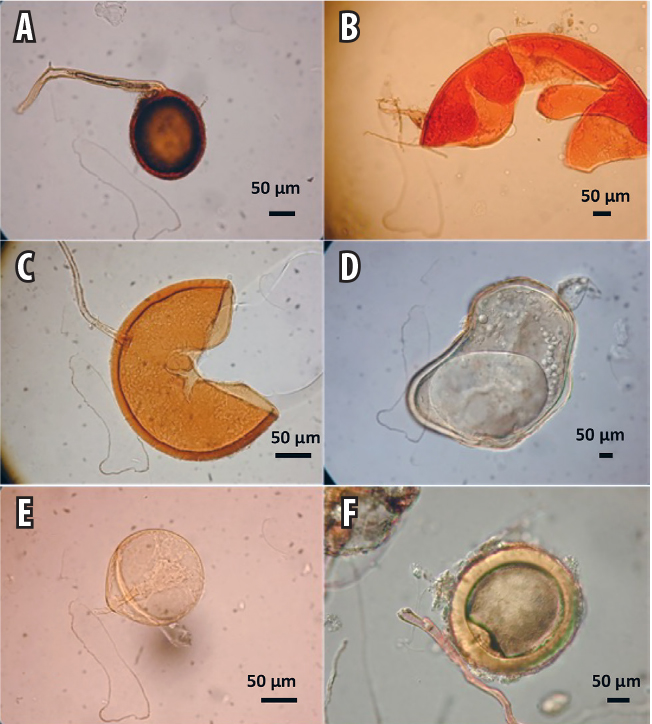 Some of spores identified in the rhizospheric soils of Atlas pistachio. A, Septoglomus constrictum; B, Funneliformis mosseae; C, Funneliformis geosporus; D, Scutellospora sp.; E, Rhizophagus irregularis; F, Rhizophagus fasciculatum.