Environmental and Experimental Biology
Environmental and Experimental Biology is an international print/electronic journal published four times a year, owned by a non-profit-making government-funded university. Original research papers covering all aspects of modern biology are welcome. The EEB publishes original articles, brief communications and reviews. Founded in 2003 as Acta Universitatis Latviensis ser. Biology, since 2010 EEB.
Publication is free of charge.
Featured Content
Thomas E., Prabha V.S., Kurien V.T., A.P. Thomas A.O. 2020. The potential of earthworms in soil carbon storage: a review. Environmental and Experimental Biology 18: 61–75.
DOI: 10.22364/eeb.18.06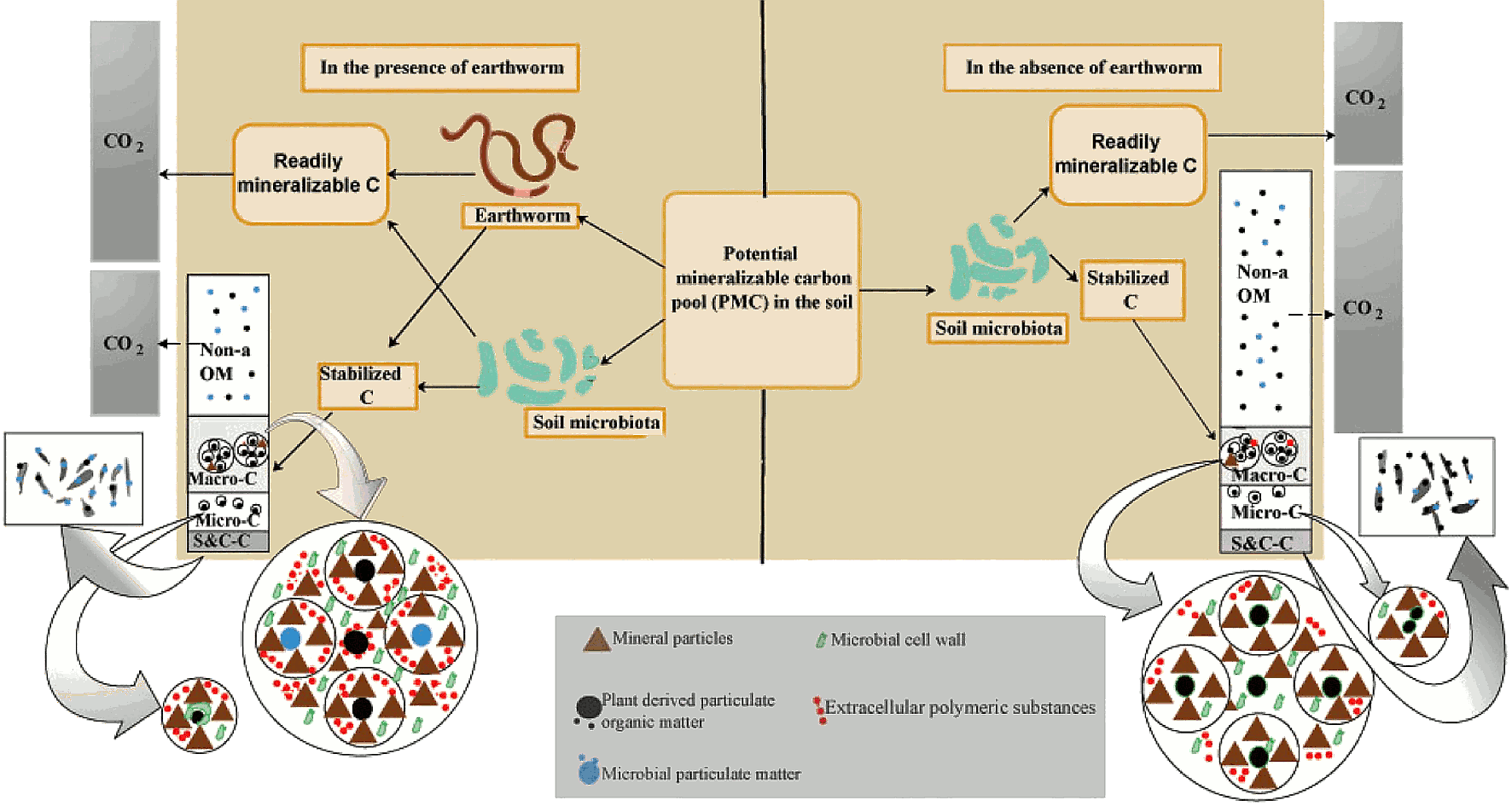 Fig. 1. Conceptual model of C dynamics both in the presence and absence of earthworms. Macro-C, C slowly stabilized in macroaggregate; micro-C, C slowly stabilized in microaggregate; S & C-C, C slowly stabilized in silt and clay fractions; non-a OM, non-aggregate associated organic matter fraction; solid arrows, confirmed response; dashed arrows, probable outcome. Modified and adapted from Zhang et al. 2013; Lubbers et al. 2017; Angst et al. 2019.
EEB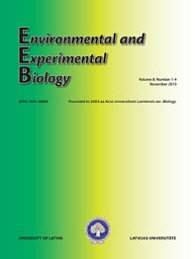 Editor-in-Chief
Prof. Gederts Ievinsh Published by
University of Latvia

For Authors
Indexing