Environmental and Experimental Biology
Environmental and Experimental Biology is an international print/electronic journal published four times a year, owned by a non-profit-making government-funded university. Original research papers covering all aspects of modern biology are welcome. The EEB publishes original articles, brief communications and reviews. Founded in 2003 as Acta Universitatis Latviensis ser. Biology, since 2010 EEB.
Publication is free of charge.
Featured Content
Walag A.M.P., Layaog A.G., Garcia G.U. 2018. Survey of echinoderms in the intertidal zone of Goso-on and Vinapor, Carmen, Agusan del Norte, Philippines. Environmental and Experimental Biology 16:31–38.
DOI: 10.22364/eeb.16.04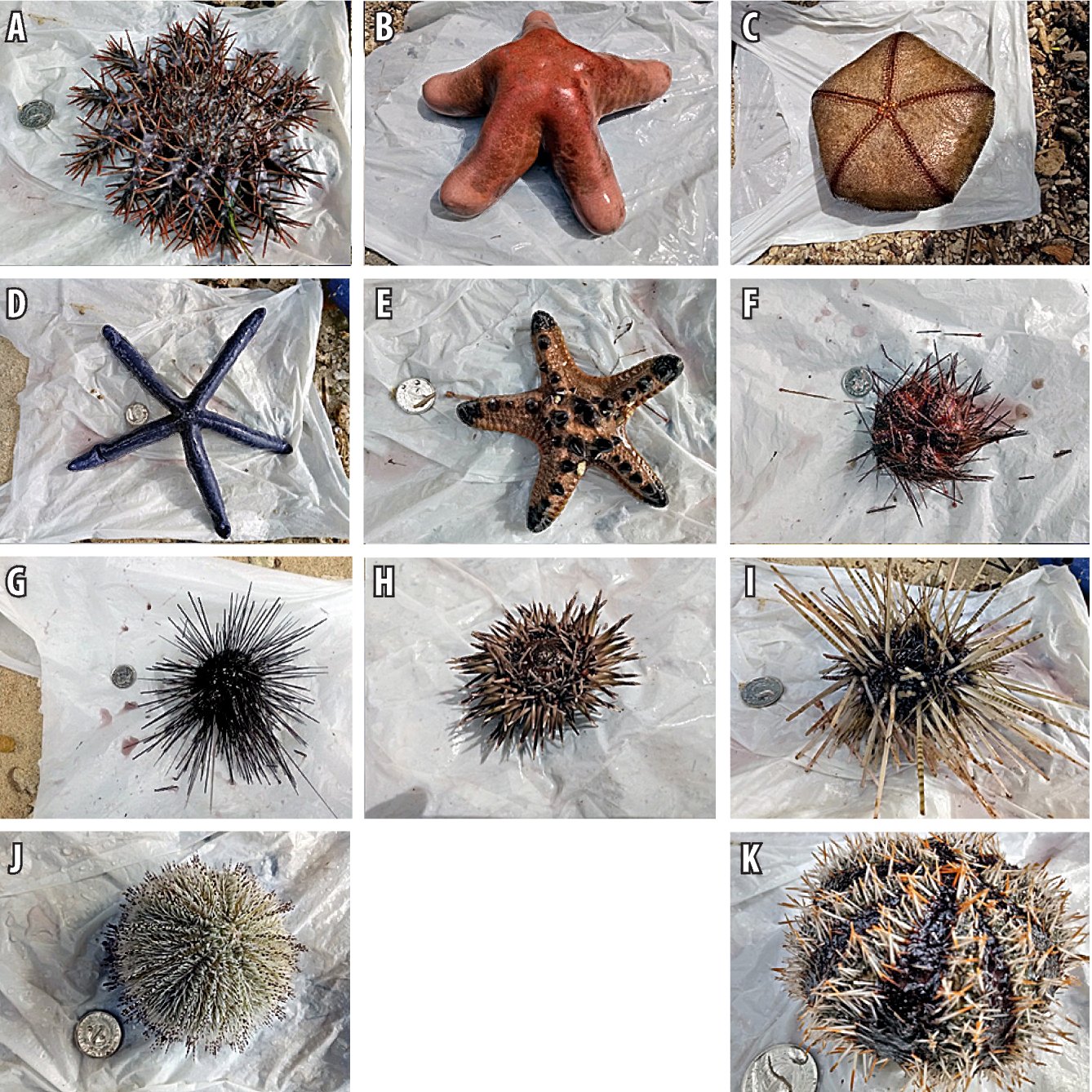 Fig. 2. Different species of sea stars and sea urchins collected from Goso-on and Vinapor, Carmen. A, Acanthaster planci; B, Choriaster granulatus; C, Culcita novaeguineae; D, Linckia laevigata; E, Protoreaster nodosus; F, Astropyga radiata; G, Diadema setosum; H, Echinometra mathaei; I, Echinotrix calamaris; J, Salmacis sphaeroides; K, Tripneustes gratilla.
EEB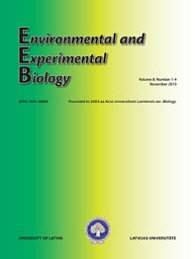 Editor-in-Chief
Prof. Gederts Ievinsh Published by
University of Latvia

For Authors
Indexing