Environmental and Experimental Biology
Environmental and Experimental Biology is an international print/electronic journal published four times a year, owned by a non-profit-making government-funded university. Original research papers covering all aspects of modern biology are welcome. The EEB publishes original articles, brief communications and reviews. Founded in 2003 as Acta Universitatis Latviensis ser. Biology, since 2010 EEB.
Publication is free of charge.
Featured Content
Stalažs A., Lāce B. 2019. Notes on records of Trochulus hispidus (Gastropoda: Hygromiidae) feeding with an exotic Gymnosporangium sabinae (Basidiomycota: Pucciniaceae) in Latvia. Environmental and Experimental Biology 17: 5–8.
DOI: 10.22364/eeb.17.02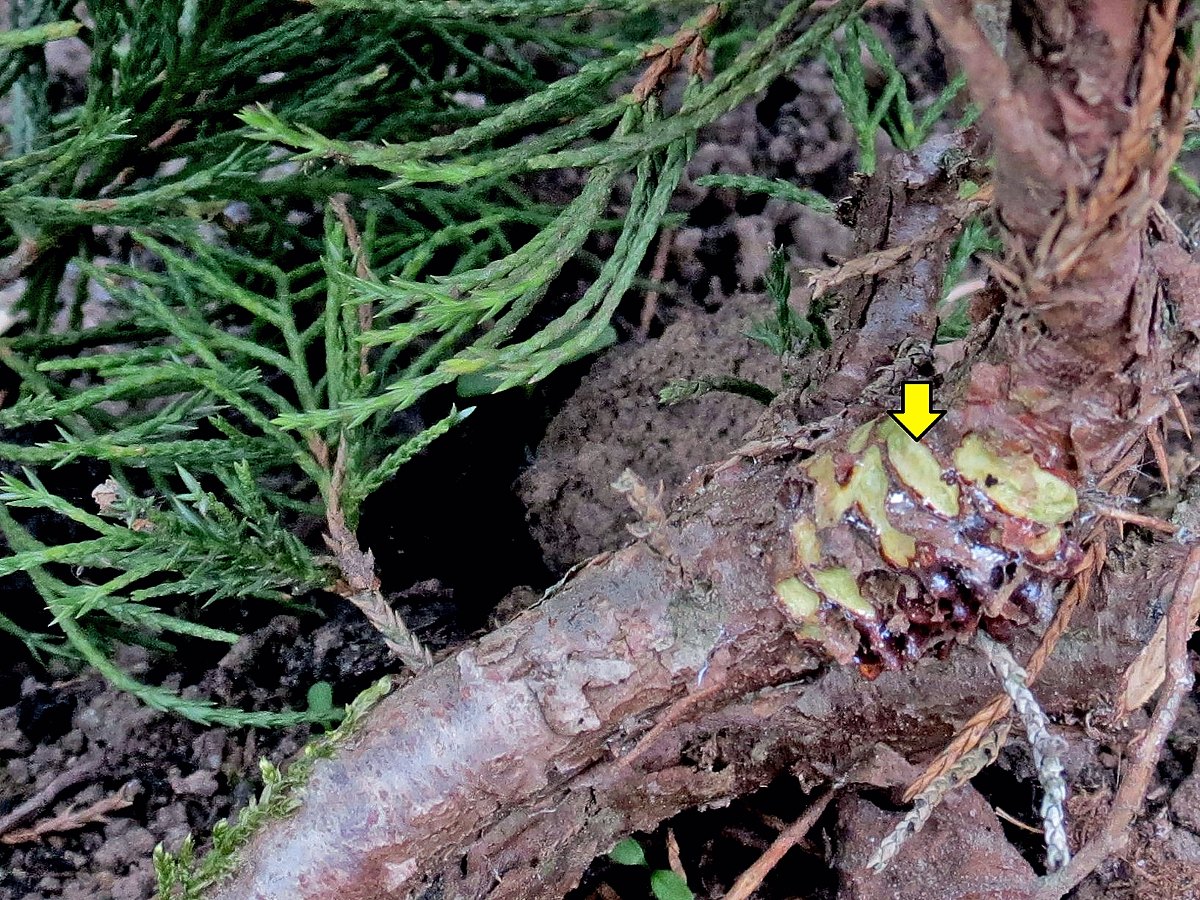 Fig. 2. Telia structures on Juniperus sabina stem in its early phase of development completely consumed by Trochulus hispidus snails. The light spots shown with arrow are places where started development of initial Gymnosporangium sabinae telia structures (photo by B. Lāce on April 28, 2015).