Environmental and Experimental Biology
Environmental and Experimental Biology is an international print/electronic journal published four times a year, owned by a non-profit-making government-funded university. Original research papers covering all aspects of modern biology are welcome. The EEB publishes original articles, brief communications and reviews. Founded in 2003 as Acta Universitatis Latviensis ser. Biology, since 2010 EEB.
Publication is free of charge.
Featured Content
Emejas D.P.Jr., Jumao-As C.M., Salvaña F.R.P. 2023. Identification of common fungal pathogens of dragon fruit (Hylocereus undatus) in Sarangani Province, Philippines. Environmental and Experimental Biology 21: 93–99.
DOI: 10.22364/eeb.21.11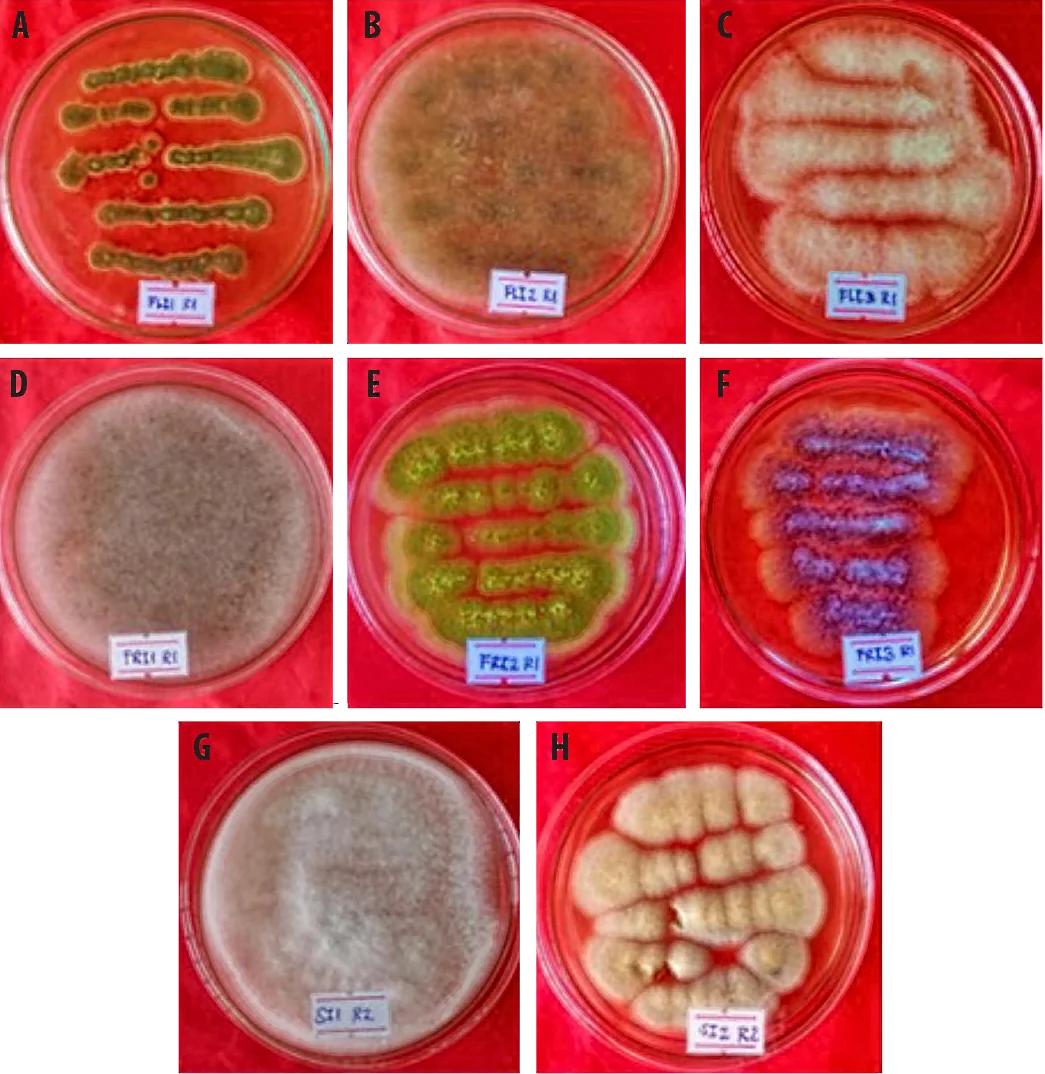 Cultures of fungi isolated from infected part of fruit, flower, and stem of dragon fruit plants collected from the three dragon fruit farms after seven days of incubation. Ⓐ, FLI1; Ⓑ, FLI2; Ⓒ, FLI3; Ⓓ, FRI1; Ⓔ, FRI2; Ⓕ, FRI3; Ⓖ, SI1; Ⓗ, SI2.