Featured Content
Švampe E., Ozoliņa-Moll L.2017. Comparative evaluation of anthropometric indices and ultrasonographically assessed abdominal fat thicknesses in young women with various total body fat mass. Environmental and Experimental Biology 15:183–190.
DOI: 10.22364/eeb.15.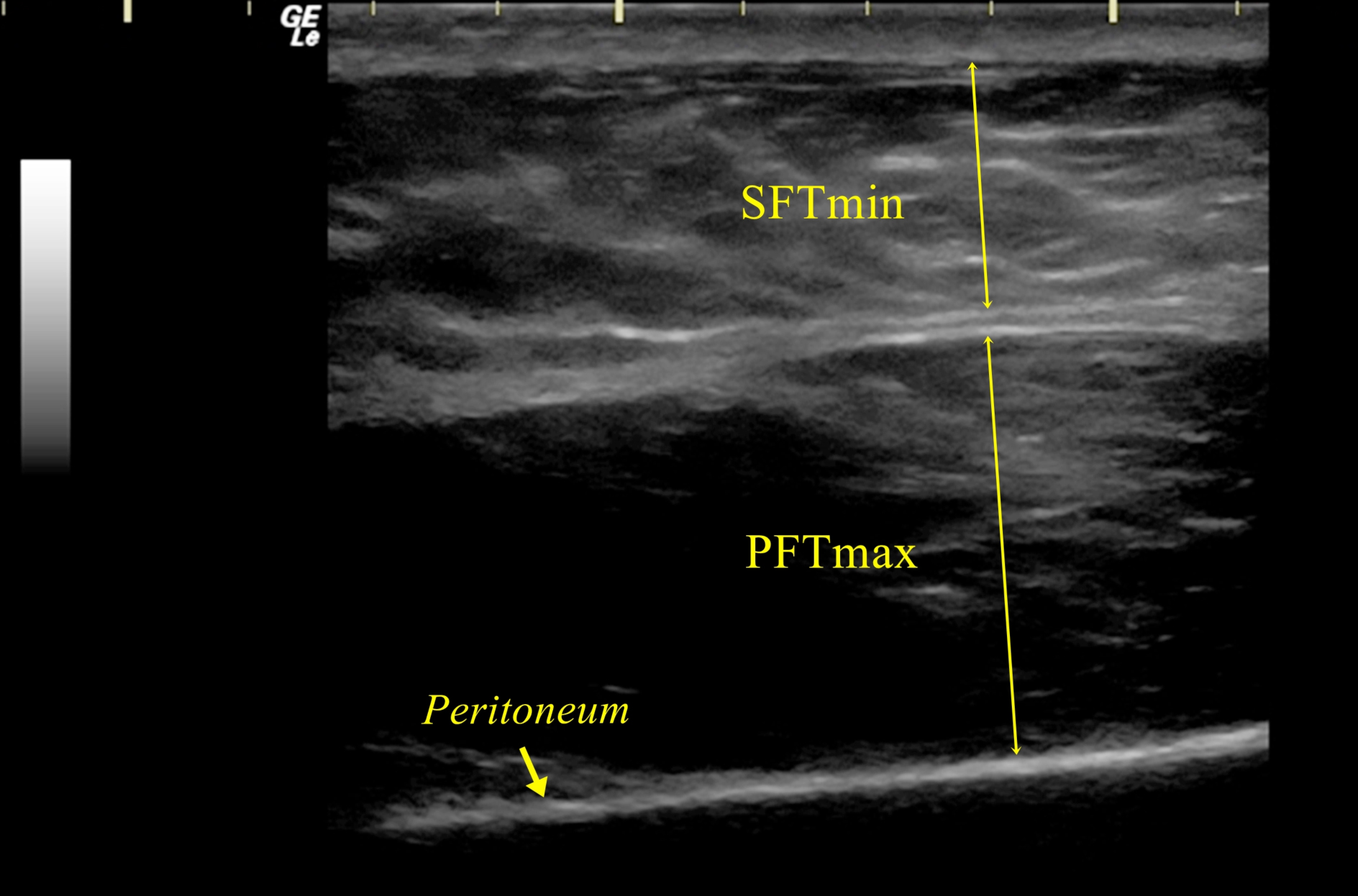 Fig. 1. Ultrasonographically assessed preperitoneal and subcutaneous fat thicknesses. PFTmax, maximal preperitoneal fat thickness; SFTmin, minimal subcutaneous fat thickness.
Table of Contents
Orginal Papers
Fatemeh Yaghoobizadeh, Mohammad Roayaei Ardakani, Hossein Zolgharnein
Isolation, screening and identification of the best selenium-reducing bacteria and study on the sorption mechanism
Environ Exp Biol (2017) 15: 161–171
Anittaya Kanghae, Prapassorn Damrongkool Eungwanichayapant, Ekachai Chukeatirote
Fatty acid profiles of fermented soybean prepared by Bacillus subtilis and Rhizopus oligosporus
Environ Exp Biol (2017) 15: 173–176
Agnese Gailite
Estimating vegetative reproduction and population size of Saussurea esthonica
Environ Exp Biol (2017) 15: 177–181
Elīza Švampe, Līga Ozoliņa-Moll
Comparative evaluation of anthropometric indices and ultrasonographically assessed abdominal fat thicknesses in young women with various total body fat mass
Environ Exp Biol (2017) 15: 183–190