Featured Content
Kļaviņa D., Kļaviņa D. 2018. Ex situ conservation of endangered plant species of Latvia by slow growth storage. Environmental and Experimental Biology 16: 129–138.
DOI: 10.22364/eeb.16.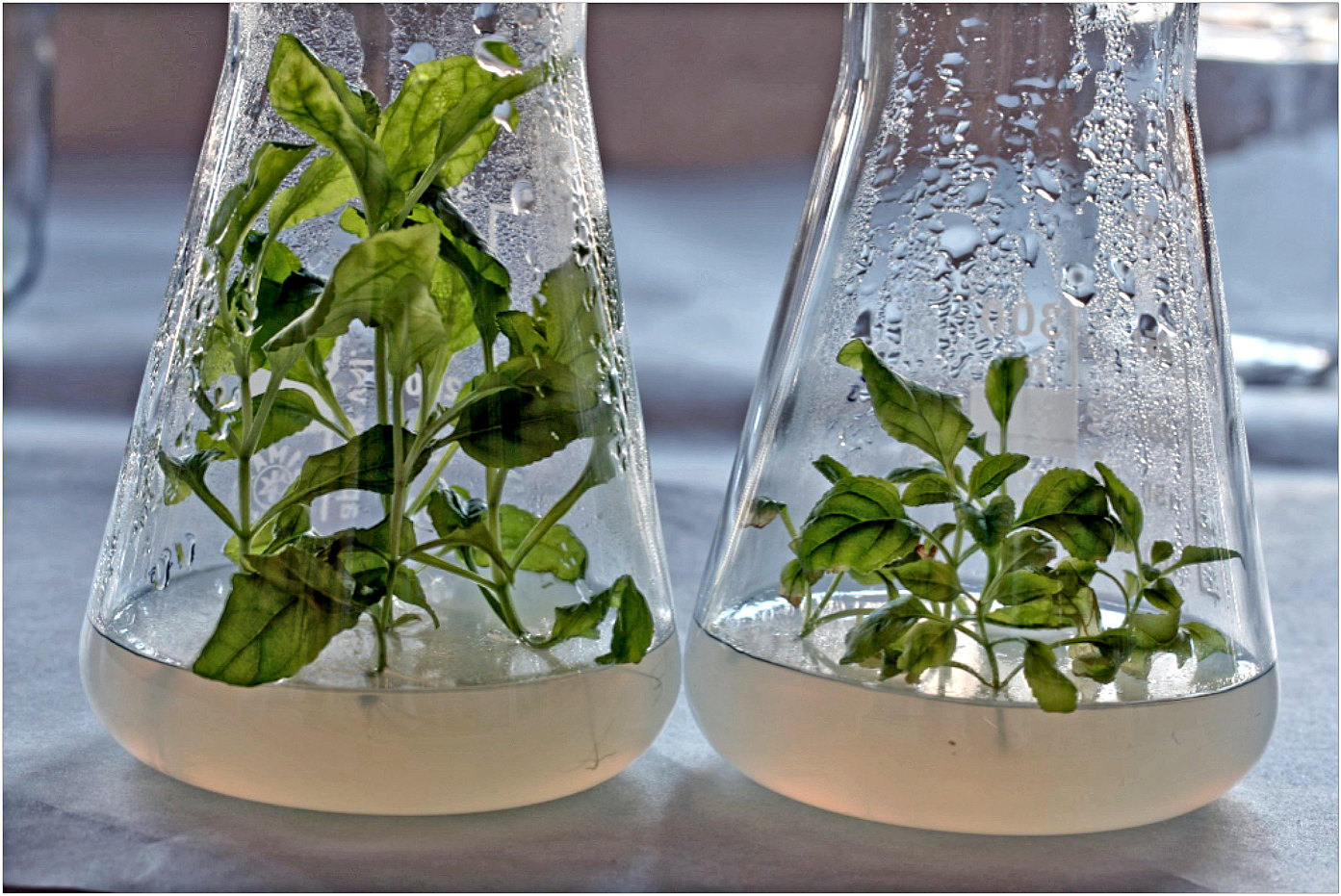 Fig. 2. Cultures of Scrophularia umbrosa after month precondition period at 25°C before cold storage on media supplemented with 20 mg L–1 sucrose and sorbitol from the left, respectively.
Table of Contents
Orginal Papers
Florfe M. Acma, Noe P. Mendez
Noteworthy records of Philippine endemic gingers (Zingiberaceae) in the buffer zone of Mt. Hamiguitan Range Wildlife Sanctuary, Davao Oriental, Philippines
Environ Exp Biol (2018) 16: 111–115
Ineta Samsone, Gederts Ievinsh
Different plant species accumulate various concentration of Na+ in a sea-affected coastal wetland during a vegetation season
Environ Exp Biol (2018) 16: 117–127
Dace Kļaviņa, Dārta Kļaviņa
Ex situ conservation of endangered plant species of Latvia by slow growth storage
Environ Exp Biol (2018) 16: 129–138
Inese Cera
The checklist of Latvian spiders (Arachnida: Araneae)
Environ Exp Biol (2018) 16: 139–152
Oskars Keišs, Jānis Ķuze, Andris Dekants
Long-term population changes of high-bog avifauna in Latvia
Environ Exp Biol (2018) 16: 153–157